Emergency Lockout Services: What to Expect from a Locksmith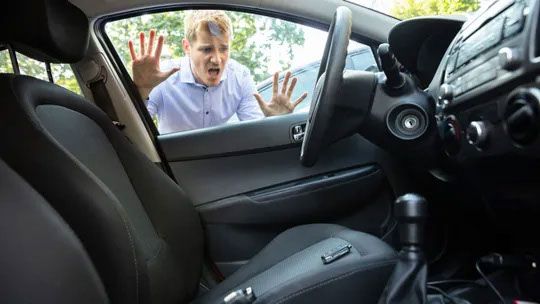 Getting locked out is undoubtedly a frustrating experience, and it can happen to anyone at any time, and in any place. Whether it's your home, business, or car, being locked out can leave you stranded and in dire need of assistance. That's where Abra Key Dabra Locksmith Services comes in! We provide quick and reliable emergency lockout services to ensure that you can get back into your property in no time.
When you call Abra Key Dabra Locksmith Services for emergency lockout services, you can expect a quick response time. We understand the urgency of emergency lockouts and strive to arrive at your location within 30 minutes. Our locksmiths arrive fully equipped with the necessary tools and technology to quickly and effectively resolve the lockout, so you can get back to your daily routine without any further delays.
We pride ourselves on providing professional and courteous service to our customers. Our locksmiths take great care not to damage your property while unlocking the doors. They also take the necessary precautions to ensure the security of your property while resolving the lockout. Our locksmiths are highly trained and experienced, providing top-notch service to ensure complete customer satisfaction.
One of the concerns that customers often have when it comes to emergency lockout services is the cost involved. At Abra Key Dabra Locksmith Services, we offer affordable pricing for emergency lockout services, without compromising the quality of our work. We provide an estimate of the cost before starting the work, so you will have a clear understanding of the expenses involved. Our goal is to provide fast and affordable lockout services to get you back into your property as soon as possible.
Our locksmiths use their expertise and knowledge to resolve the lockout efficiently and effectively. They use the latest tools and technology to ensure that the lock is unlocked without causing any damage. The lockout can be resolved within minutes, allowing you to get back into your property as soon as possible.
In conclusion, Abra Key Dabra Locksmith Services is the go-to provider for emergency lockout services in Evansville, IN. We provide a quick response time, professional service, affordable pricing, and an efficient and effective resolution to the lockout. Trust in our reputation, experience, and customer satisfaction to ensure that you receive the best service possible. Don't hesitate to call us if you find yourself in an emergency lockout situation, and we will be there to assist you promptly!