DID YOU LOSE OR BREAK YOUR CAR KEY? GET NEW CAR KEYS TODAY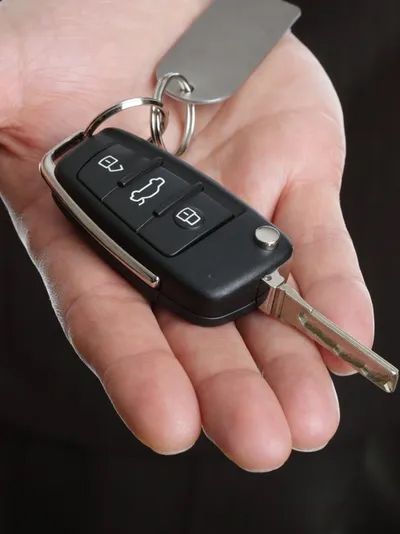 Call on us to make a new key in Evansville, IN and Louisville, KY
You can't get where you need to go without your car - and you can't use your car without your key. If your car key has been damaged or misplaced, rely on Abra Key Dabra Locksmith Services to make a new key in Evansville, IN, Louisville, KY or surrounding areas.
We can make new car keys for all types of vehicles, no matter the make or model. Plus, our fast and responsive mobile services are designed to help you get back behind the wheel in no time. With our help, you can keep moving without any worries.
TYPES OF KEYS WE CAN MAKE
If you lost your key or need a key copy in Evansville, IN, or Louisville, KY look no further than Abra Key Dabra Locksmith Services. We have the skills and equipment to create:
High-security new car keys
Keyless entry remotes
Transponder keys
Key fobs
We'll be glad to discuss your needs to see how we can serve you best. Reach out now to have us make a new key for your car.
When it comes to your security,
you can count on the professionals at Abra Key Dabra Locksmith Services. Our friendly and knowledgeable team is ready to assist you and provide you with the peace of mind you deserve. So don't wait — take the first step towards securing your Evansville or Louisville property by reaching out to us now!