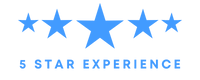 Amazing service
"Amazing service. Very hard workers and dedicated to their jobs. I highly recommend Abra Key Dabra for any locksmith services."
- Destiny H.
service was quick
"Thank you Abra Key Dabra Locksmith I was in quite the jam today. I called and they came within 10 minutes the service was quick and I was even able to get a new key!! Truly a god send thank you again for your professionalism and quickness will definitely be working with them again for any future wants/needs!"
- DeAngelo R.
Couldn't be happier
"Couldn't be happier with the service, I was stranded at work after a 16 hour day. He came all the way to Kaiser and made me a key so I could go home. Super friendly and professional. Would highly recommend."
- Jeffrey E